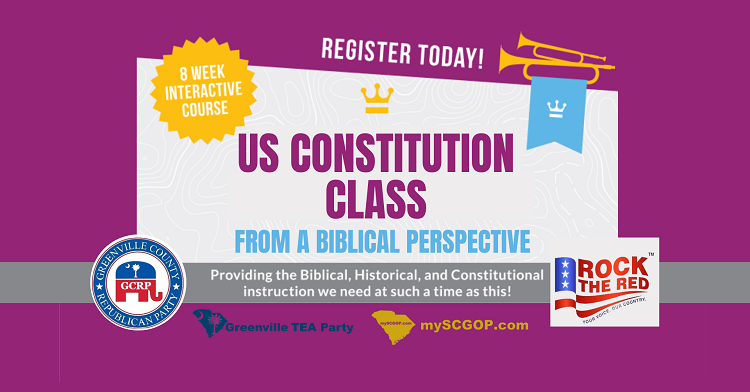 Join us for a "Biblical Citizenship in Modern America". It's a fun and inspiring opportunity to rendezvous with our Founding Fathers and gain valuable knowledge of our country's Constitution and its "original intent".
You will learn how the founders relied on their Christian moorings and Biblical worldview to secure the blessings of liberty to ourselves and our posterity. You will also be treated to encouraging historical facts and inspirational true stories that are not taught in our educational institutions today. All in all you will be edified and equipped to operationalize your faith and practice Biblical Citizenship in Modern America!
This is 8 week course with one class a week. We will meet every Monday evening starting January 30th (if you are not able to attend a class in person, you will be able to attend via ZOOM or watch the class at your convenient time – so no worrying to committing to 8 weeks in attending.
When: Every Monday – January 30th – March 20th, 6:30PM doors open, 7PM class starts
Hampton Heights Baptist Church
2511 Wade Hampton Blvd,
Greenville, SC 29615
(use main door off of West Lee Rd)
Our host and instructor is Cathleen Griffeth.