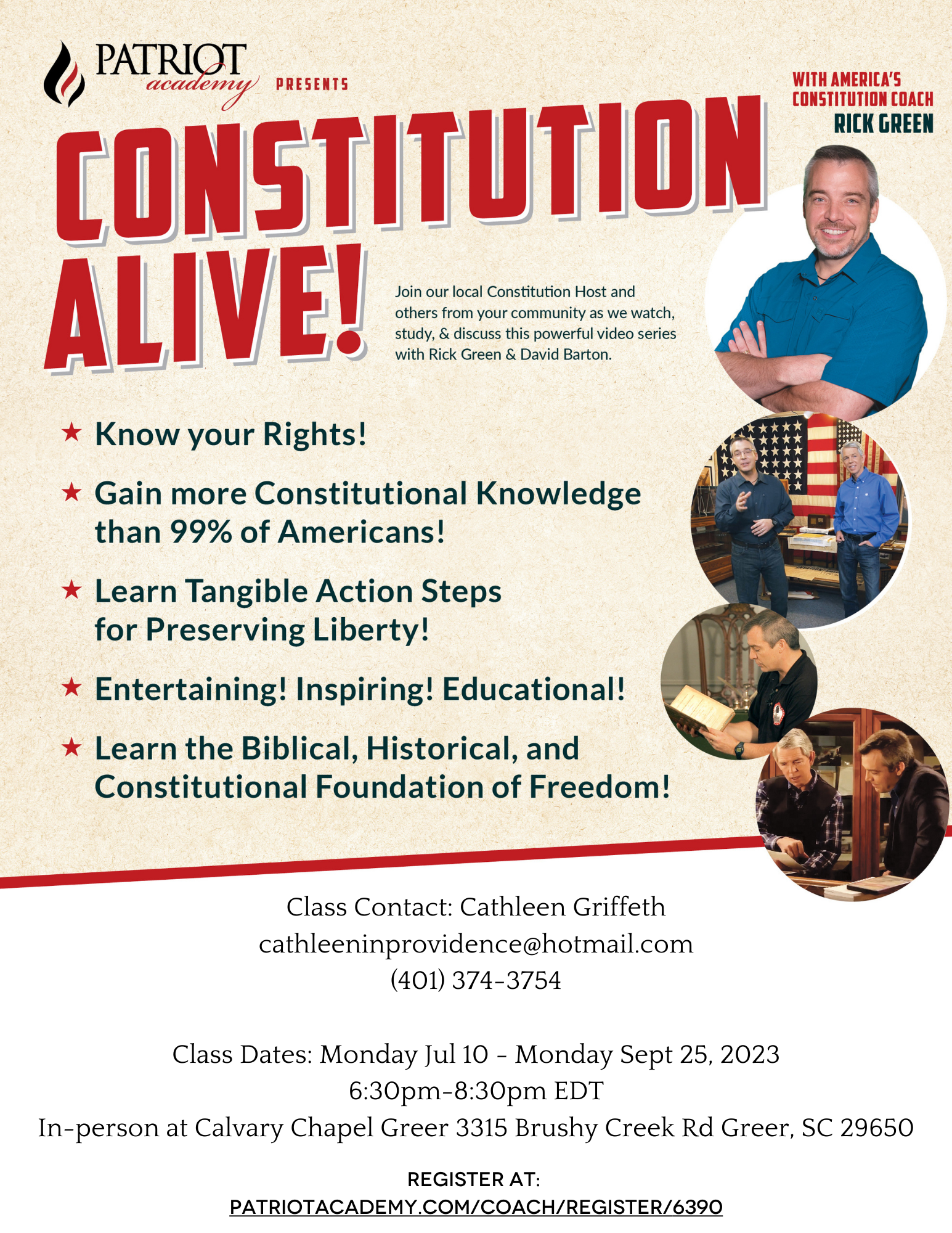 You are cordially invited to attend a "Constitution Alive!" class beginning Monday, July 10th.  This is a 10 week class on Mondays from 6:30 pm through 8:30 pm – more details are at the registration link.
Registration also gains access to a FREE digital workbook.  For those that prefer a physical copy of the workbook (workbooks are $20), I will have some at class for purchase.
Remember to share the registration link with friends, neighbors, saints at your church and precinct committee members!
Class Dates:
July 10, 2023, July 17, 2023, July 24, 2023, July 31, 2023, August 7, 2023, August 14, 2023, August 21, 2023, August 28, 2023, September 4, 2023, September 11, 2023, September 18, 2023, September 25, 2023