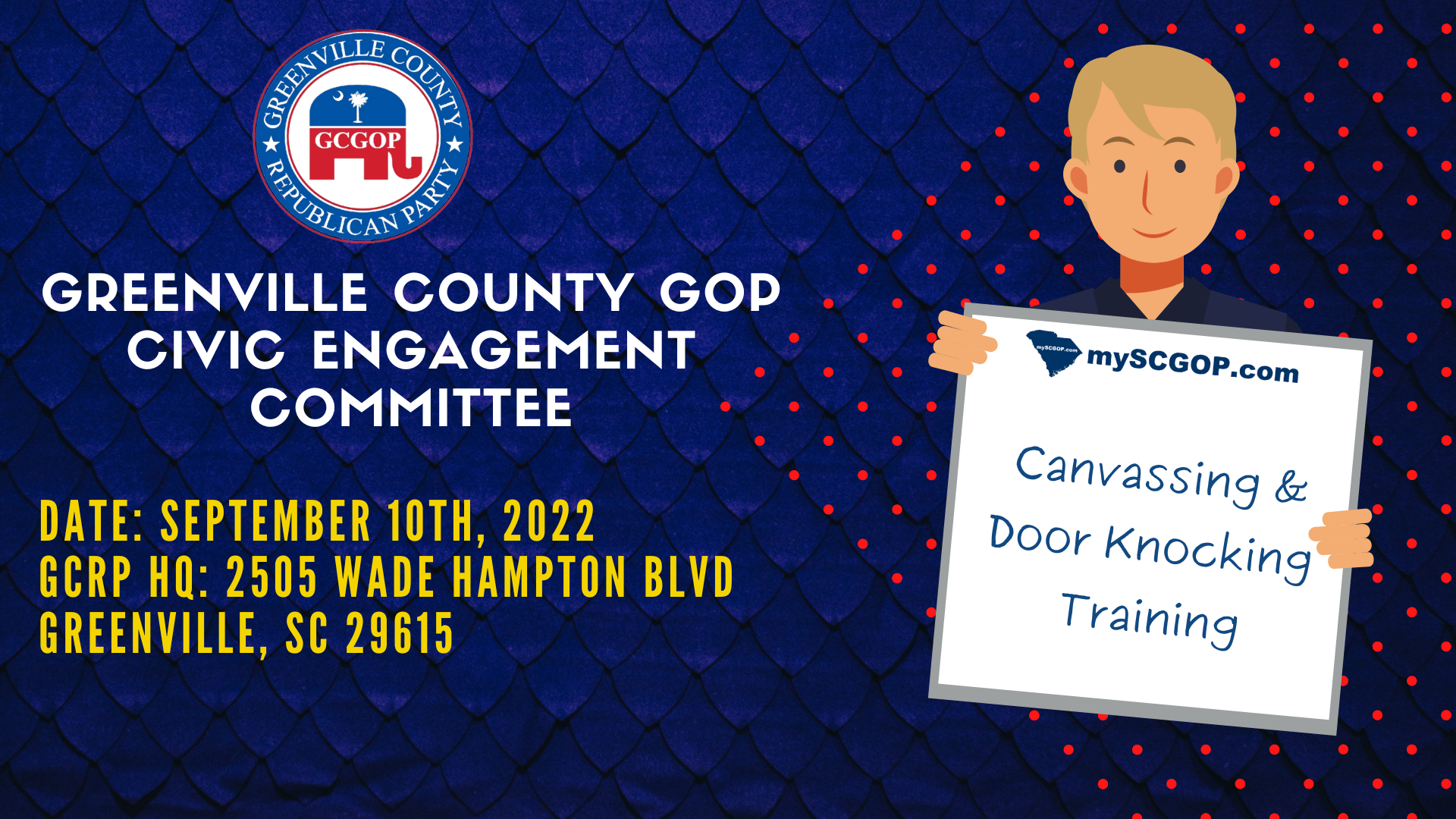 The 2022 elections are upon us and we will need to support and volunteer for strong conservative candidates!
Let's learn how we can help!
Saturday, September 10th, 10:00AM – 12:30PM Canvassing & Door-Knocking Training conducted by Donna Gottschall at GCRP HQ located at 2505 Wade Hampton Blvd. Greenville, SC 29615.
The Civic Engagement Committee is looking forward to another great class taught by Donna!
The class itself lasts from 10am – 11am, and afterwards teams will venture out into a neighborhood to exercise your newly learned skills from 11:00-12:00 and then debrief at HQ from 12-12:30.   If you can only join us for the "class" portion that is OK too … JOIN US!!!