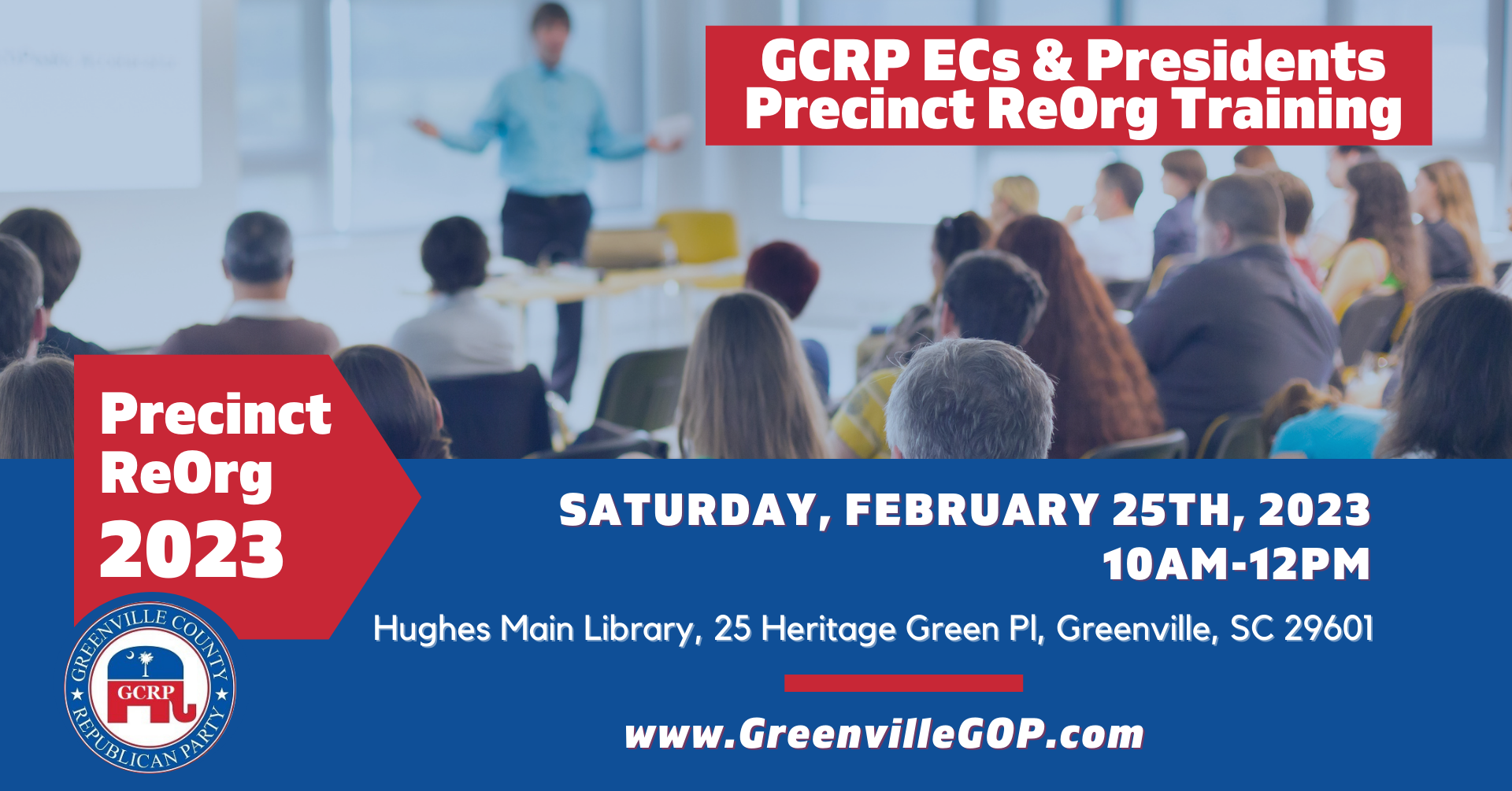 Precinct ECs, Presidents and others should join us for our GCRP Precinct ReOrg training on Saturday, February 25, 10AM-12PM, at the Hughes Main Library, 25 Heritage Green Pl, Greenville, SC 29601.
The GCRP ReOrg Team will train you how to conduct your Precinct ReOrg Meeting, review the basic Robert's Rules of Order, go over various scenarios and answer ANY ReOrg questions you may have!
You will be a Precinct ReOrg expert by the time you leave the meeting 🙂
RSVP: team@greenvilleGOP.com or register here: https://www.eventbrite.com/e/greenville-county-gop-ecs-presidents-precinct-reorg-training-tickets-551619999267?