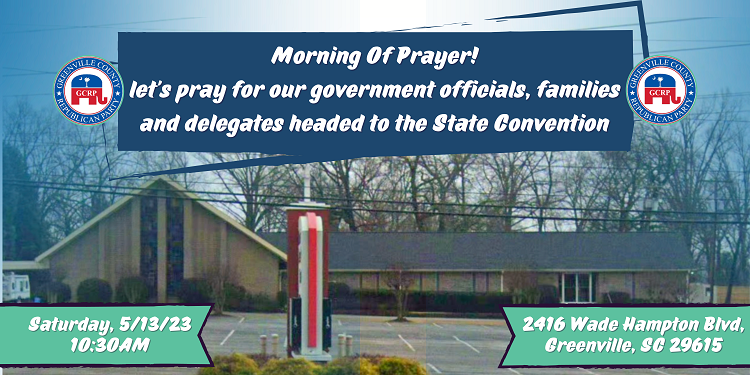 Join your Greenville County Republican Party & Friends for a Morning Of Prayer!
Let's pray for our government officials, families and delegates headed to the State Convention!
When: Saturday, May 13, 10:30AM
Where: Sanctuary at Upstate Christian Assembly – 2416 Wade Hampton Blvd, Greenville, SC 29615 (across the street from GCRP HQ).
Special guests:
Rev David Shoemaker Pastor at Bethel Calvary Baptist Church, Evangelists Dr Ben Carper, Rev Tim McConnel pastor of O'Neal Church Of God