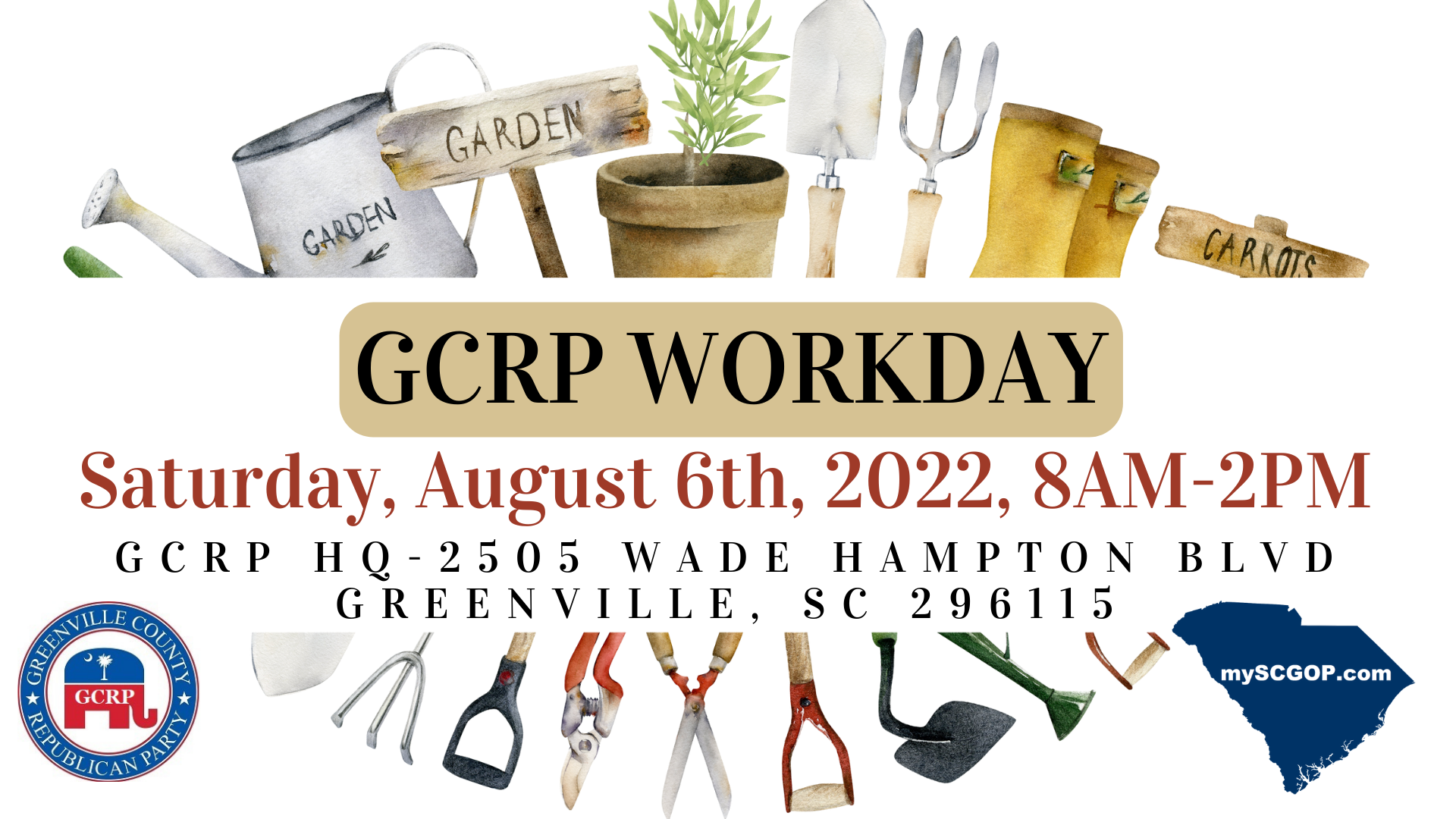 We are making our HQ more beautiful for everyone to enjoy – join us!!!
Let's get together on Saturday, August 6th, between 8am-2pm and take care of few projects at the HQ – ALL are welcome!
We have tons of mulch to spread around the property, clean up the victory garden and few other outdoor tasks – join us!
Questions – email team@greenvillegop.com