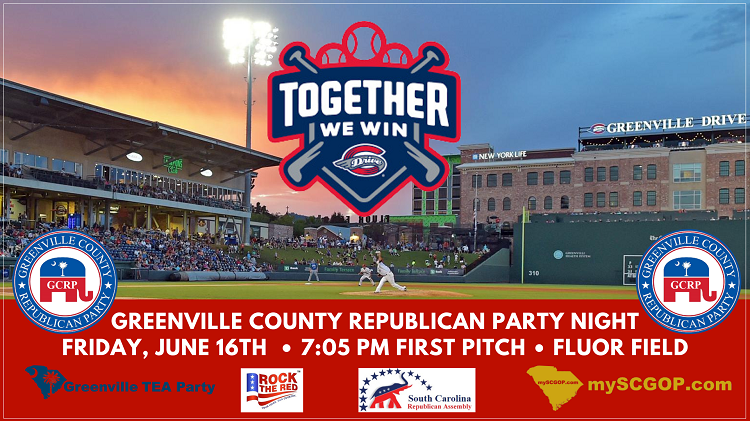 Join the Greenville County Republican Party & friends for a night of fun, recruiting and showing a little Republican spirit!
Let's go out to the ball game! Greenville County Republican Party night at the Greenville Drive on Friday, June 16th, 7PM. Bring your family and friends, invite neighbors and America First patriots to join us in celebrating our country's national past time and all the accomplishments of the Republican party! It would be great to have a 
#wefiredDrew
 party!
The stadium holds 6,700 people – let's sell it out and wear RED!
Purchase tickets below and enjoy group seating with America FIRST Patriots!
Please use the code "gop23" to get access into the portal. The account that you use to purchase the tickets will be the same one used to print them off or save them to your phone's wallet.
Contact Linda Young at
LVYoung@mmzero.com
if you have any questions or problems purchasing tickets.