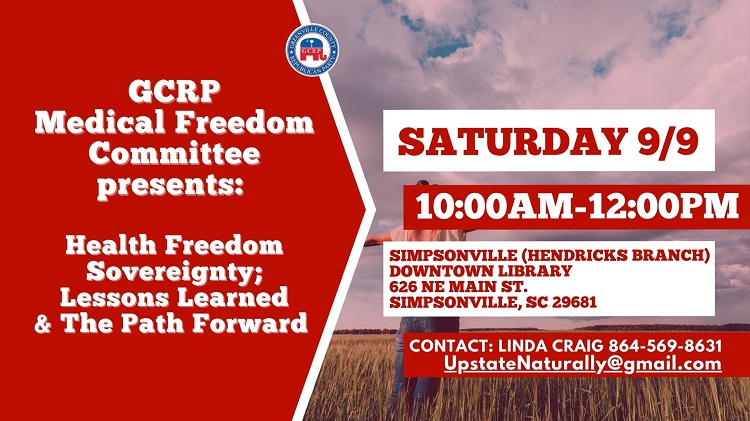 Health Freedom Sovereignty; Lessons Learned & The Path Forward 
Want the facts about what happened to us the past 3 years, and wondering what you can do going forward to protect yourself and your loved ones? There will be factual information, data, and real-life stories in this action-packed 2-hour presentation! Join us!
Date: 

Saturday, September 9, 2023
Time: 10am-12pm
Location:  Simpsonville (Hendricks Branch) Downtown Library
626 NE Main St.
Simpsonville, SC 29681
Free
Call or Text: 864-569-8631 for more information
A presentation by locals and experts about the lessons we learned the past 3 years about medical freedom and the path forward to protect ourselves in the future.