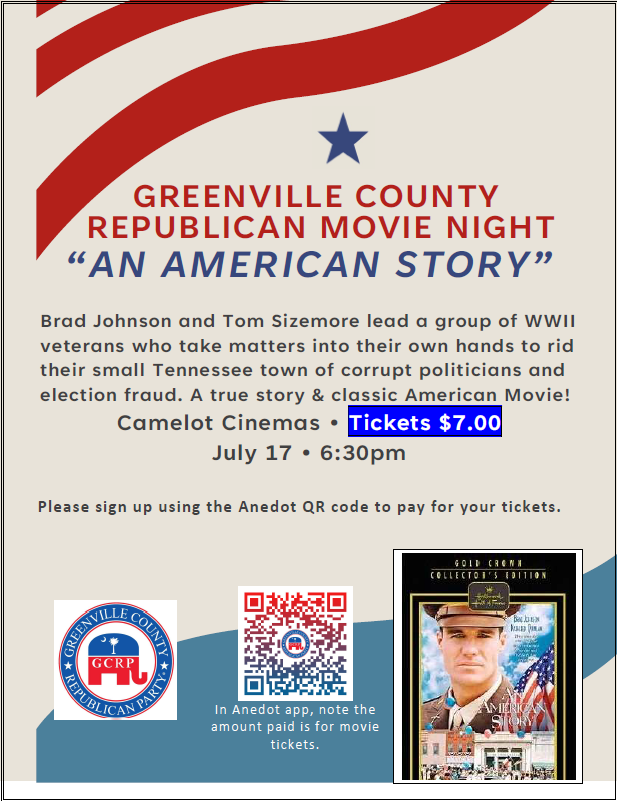 GREENVILLE COUNTY REPUBLICAN PARTY MOVIE NIGHT "AN AMERICAN STORY"
Brad Johnson and Tom Sizemore lead a group of WWII veterans who take matters into their own hands to rid
their small Tennessee town of corrupt politicians and election fraud. A true story & classic American Movie!
Camelot Cinemas, 48 E Antrim Dr, Greenville, SC 29607 • Tickets $7.00
July 17 • 6:30pm
Please sign up using the Anedot to pay for your tickets in advance: https://secure.anedot.com/gcgop/donate pay  or you will have an option to purchase the tickets at the door.