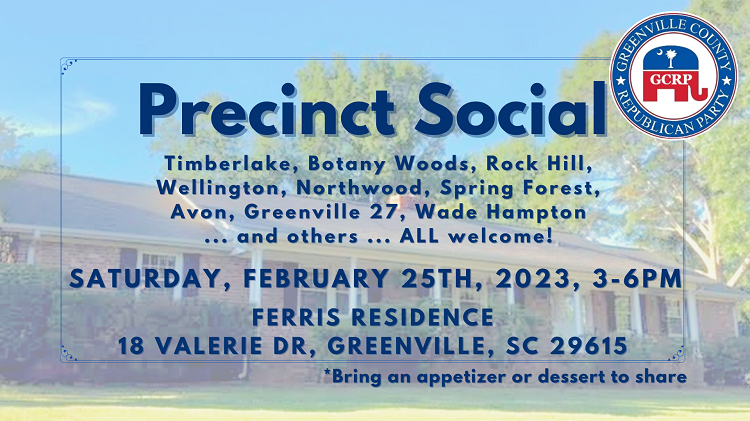 Join us for a Precinct Social for Timberlake, Botany Woods, Rock Hill, Wellington, Northwood, Spring Forest, Avon, Greenville 27, Wade Hampton … and others … ALL welcome! Meet your fellow GCRP members and neighbors – bring a friend that lives in the area and would like to get involved!
Saturday, February 25th, 3PM-6PM
Ferris Residence, 18 Valerie Dr, Greenville, SC 29615
Not required, but if you feel like, please bringing an appetizer or dessert to share.