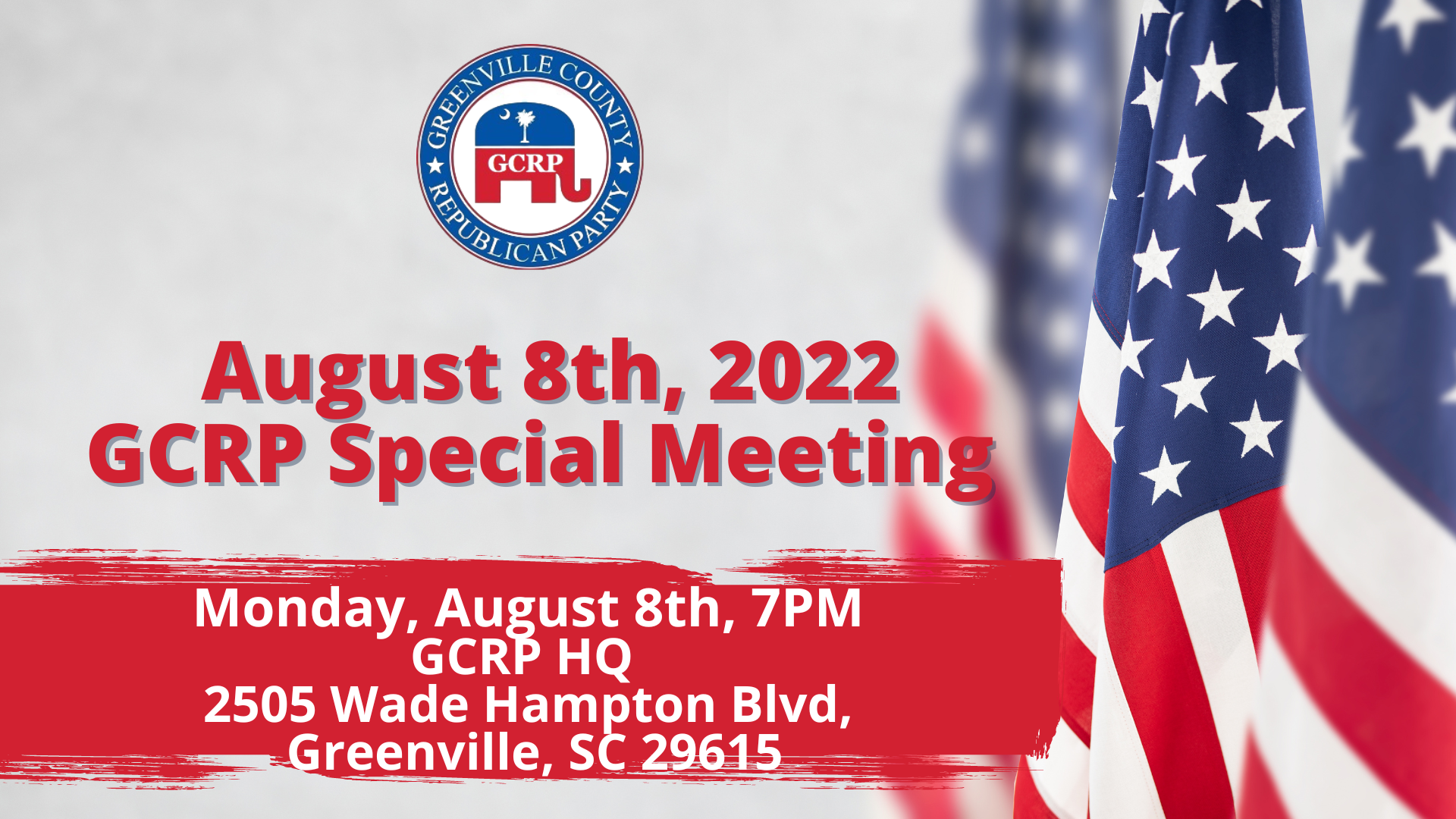 Greenville County Republican Party Special EC Meeting will be held on Monday, August 8th, 2022.
LOCATION – GCRP HQ 2505 Wade Hampton Blvd, Greenville SC 29615. Bring a LAWN CHAIR!
Parking at Hampton Heights Baptist Church, 2511 Wade Hampton Blvd, Greenville, SC 29615
The tentative agenda will have an update on state convention as well we will have two elections – GCRP EC & 3rd Vice.
We will have a social / cookout prior starting at 5pm – bring cash for donations 
Open to public – bring a conservative friend and neighbor – GET INVOLVED!!!
*Contact us at team@greenvilleGOP with any questions.