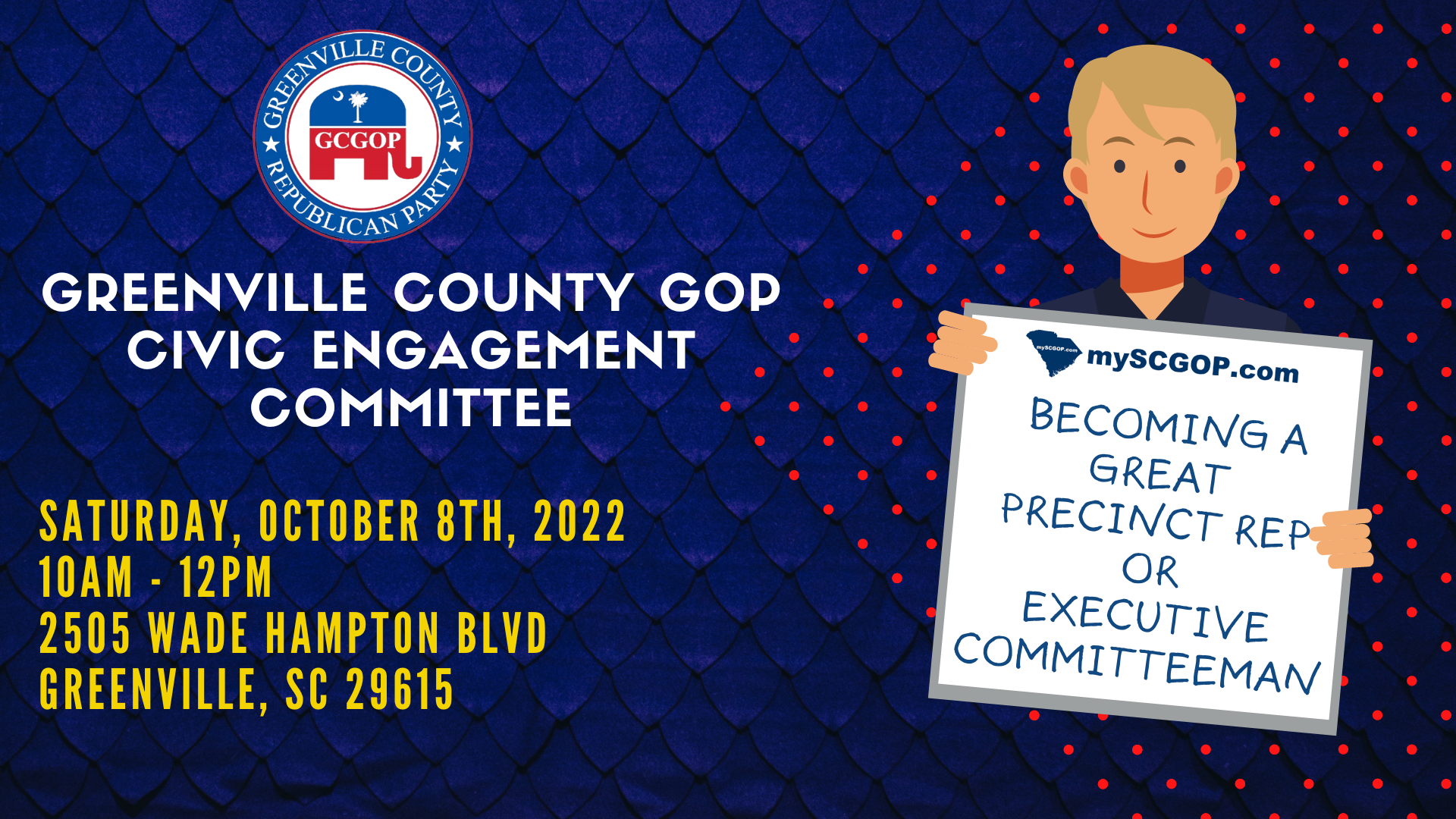 Join the Greenville County Republican Party Civic Engagement Committee and learn how to Become a Great Executive Committeeman.
This training will teach you:
Learn how to become a great precinct representative or EC and build a 90 day action plan including steps to connect, listen, build trust, coordinate, and represent your precinct well.
Registration and networking begin at 9:30am with coffee and donuts
Training begins at 10 am.
Bring a pen and notebook, smartphone or laptop invite other leadership team members for your precinct to attend too!
https://www.facebook.com/events/883294499323329/
Questions or RSVP: team@greenvilleGOP.com