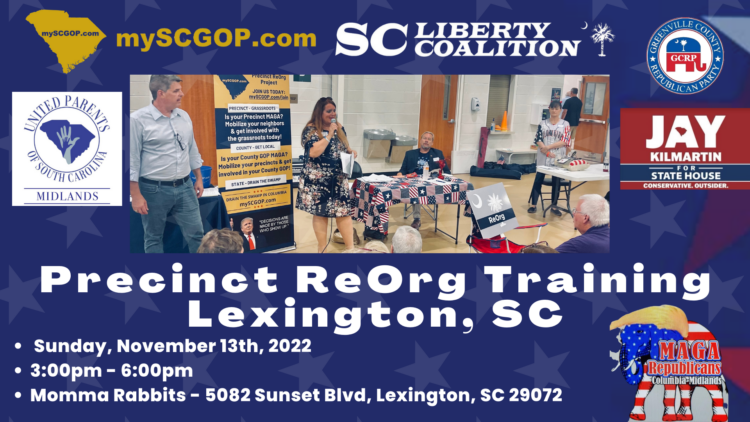 Precinct ReOrg Training in Lexington, SC – JOIN US!
We will be presenting on the basic Precinct ReOrg Process. as well as how to implement it! You will learn about how GOP precincts work, grassroots leadership, and how to be prepared for the "establishments tricks".
We will also hear updates from the SC Liberty Coalition's Legislative Committee.
Speakers/ Trainers – Pam Godwin, Jeff Davis, Zoe Warren & Harrison Musselwhite.
When: Sunday November 13, 2022, 3PM-6PM.
Where: Momma Rabbits, 5082 Sunset Blvd, Lexington, SC 29072