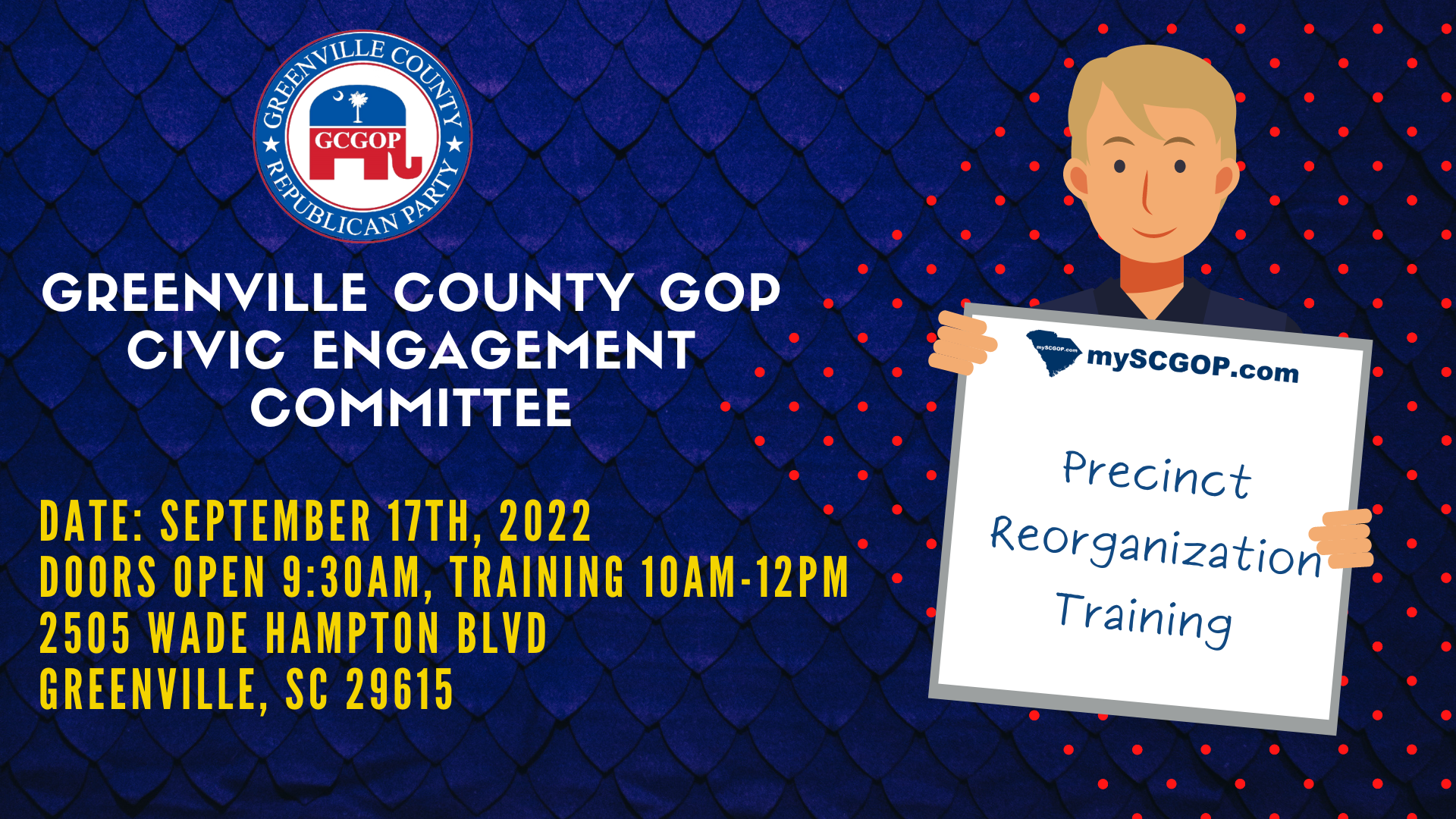 Join the Greenville County Republican Party Civic Engagement Committee at a Precinct ReOrg Training.
We will be presenting on the basic Precinct ReOrg Process. You will learn about how GOP precincts work, grassroots leadership, and how republican Re-org is implemented.
What You Need to Bring:
Mental mindset to have fun, learn and go out and talk to and listen citizens in Greenville handing out information.
Date: 09/17/2022
Location: GC GOP Headquarters, 2505 Wade Hampton Blvd, Greenville, SC 29615
Time: 9:30 am (doors open) – 10:AM – 12:00 PM Training
What You Will Learn: The basics of precincts, grassroots leadership and precinct reorganization which happens every 2 years.
Instructor: Mary Wheeler
Questions or RSVP: team@greenvilleGOP.com