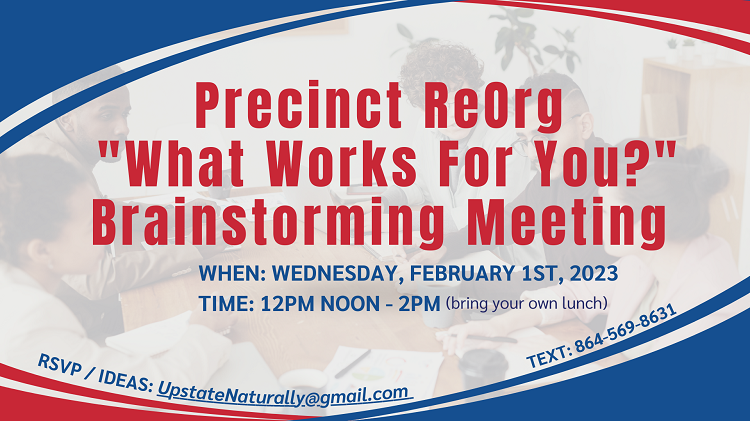 You're invited!
Re-Org Brainstorming Meeting: "What Works For You?"
When: Wednesday, Feb 1st from 12PM-2PM (working lunch – bring your own)
Where: GCRP HQ
2505 Wade Hampton Blvd. in Greenville
What: A Brainstorming meeting where we want to hear what has worked for you! Door knocking, "What's Your 15-Second" Pitch? What's Your Comfort Level of Engagement? What's the Message on your Rack Cards, postcards, emails, letters? Bring copies of your examples, and if you're new, bring your ideas!
Who: Linda Craig (Graze Branch Precinct) & Bill Coleman, (Greenville 23 Precinct) organizers and facilitators.
If you can't make it, send examples and your ideas to: UpstateNaturally@gmail.com by Tuesday, January 31st, so we can incorporate your contributions into the meeting for you.