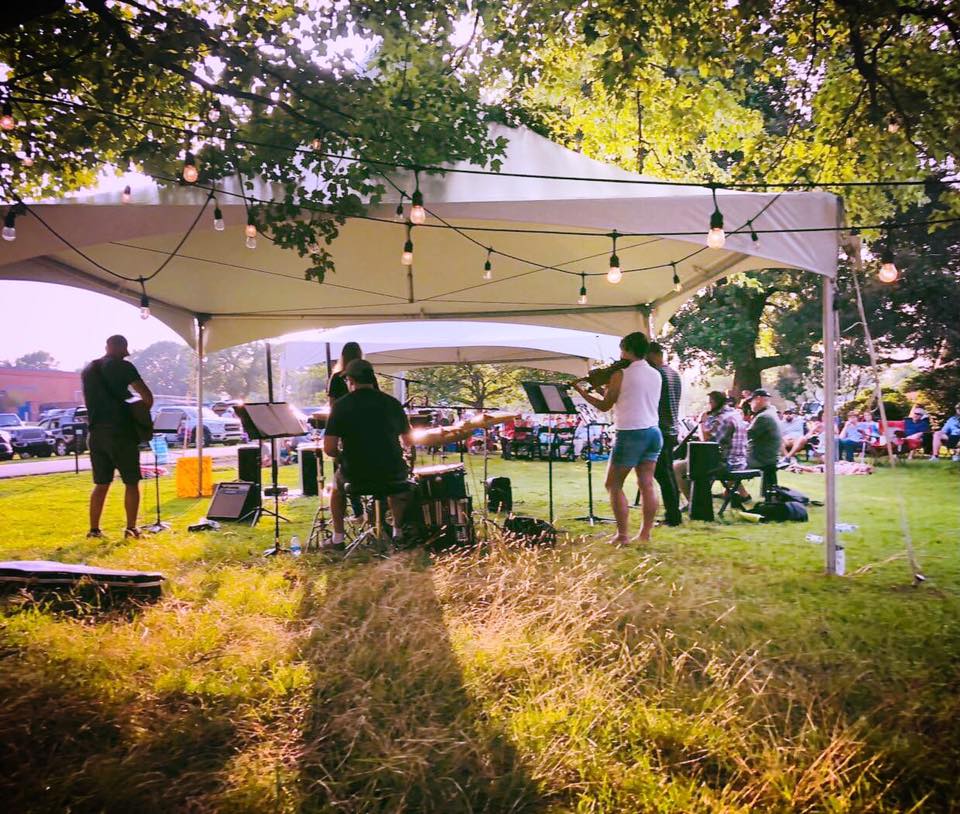 Can't get enough of our fellow patriot Steve Eager & Friends? Please join us under the summer skies for this free outdoor concert- an eclectic mix of country, pop & classical music. (Last concert in the yard until late August.) Friday, July 14, 7:00 PM, 21 Spring Valley Rd, Greenville, SC. Some of the most memorable music ever written performed by some of the most spectacular musicians around. Bring a chair or sit in your car. Blankets provided for grass sitting. Set list in event comments.
*NO PUBLIC RESTROOM ACCESS
**Admission is free but tips are always appreciated. Tip jar on site or Venmo: @musicbyfriends
Musicians: Joanna Mulfinger violin, Jeremy Nigh viola, Chris Powell cello, Jeremy Huff guitar, Daniel Eichelburger drums, Ben Miller keys & Steve Eager keys/vocals.