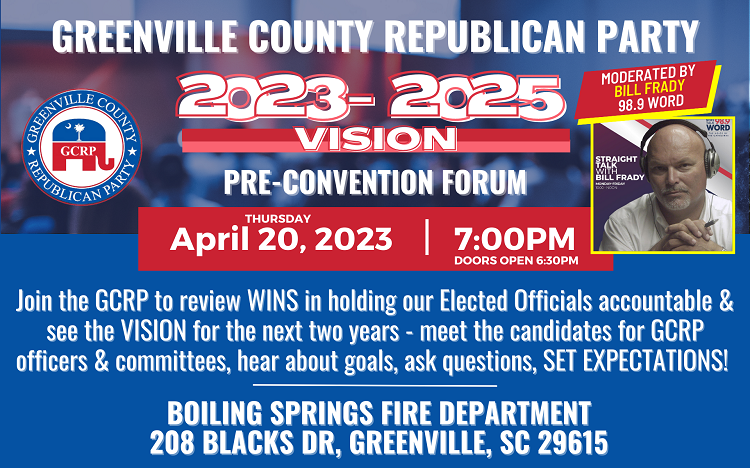 Join us! Thursday, April 20th, 7PM (doors open at 6:30PM) BOILING SPRINGS FIRE DEPARTMENT – 208 BLACKS DR, Greenville, SC 29615 for a Greenville County Republican Party Pre-Convention Forum moderated by Bill Frady with News/Talk 98.9 WORD
We are inviting ALL candidates running for GCRP Officer positions being up for election at the upcoming convention.
We want to hear YOUR vision for the 2023-2025 term!