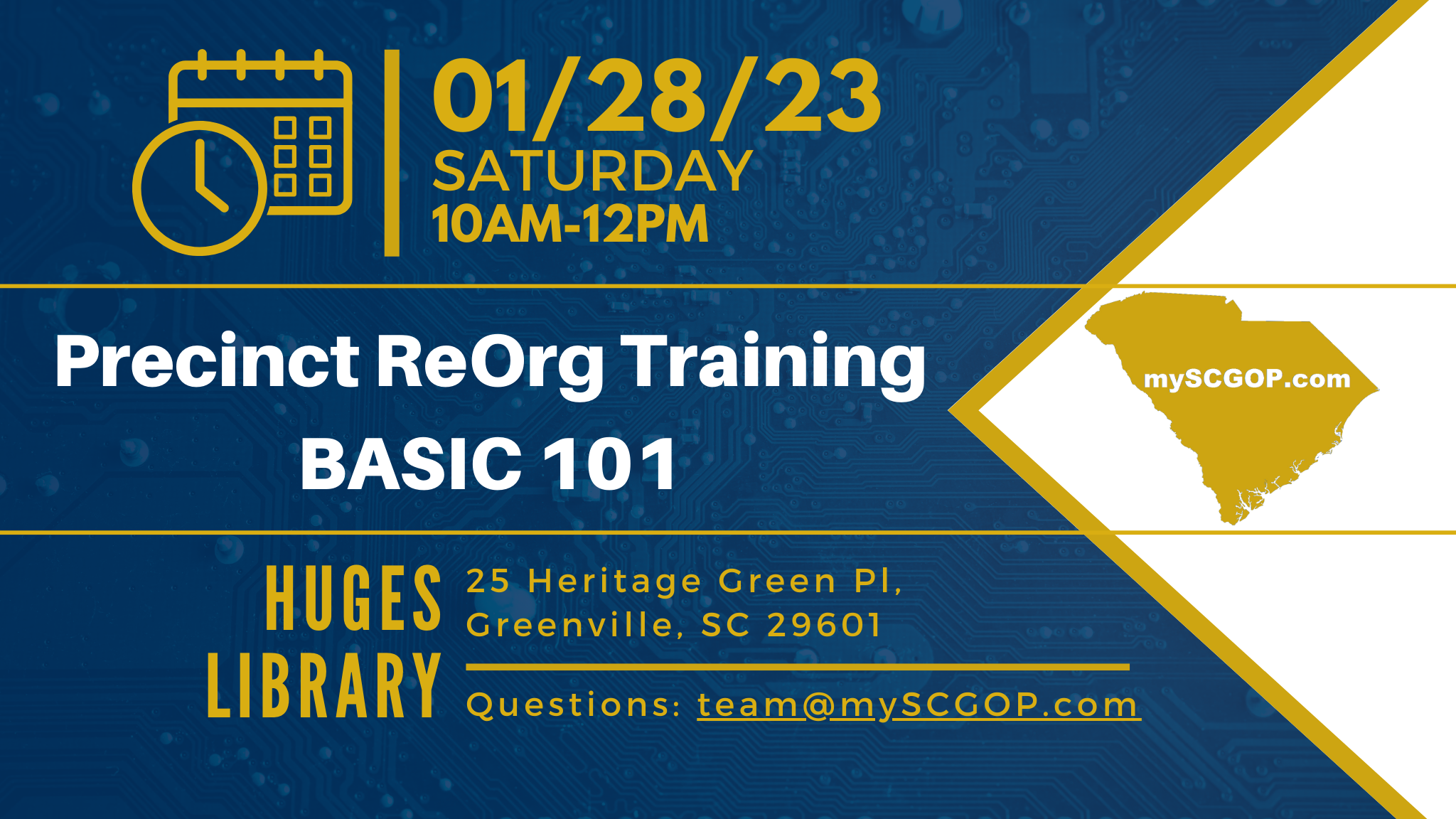 Precinct ReOrg Training! March will be here before you now it and it is time to refresh our memories and educate patriots that are just getting involved about the Precinct ReOrg, it's purpose, process & goals!
There are many more training getting scheduled, in case you cannot attend this one – zoom trainings coming up as well!
Join us!
WHEN: Saturday, January 28th, 10AM (doors open at 9:30AM).
WHERE: Hughes Library Downtown
25 Heritage Green Pl, Greenville, SC 29601