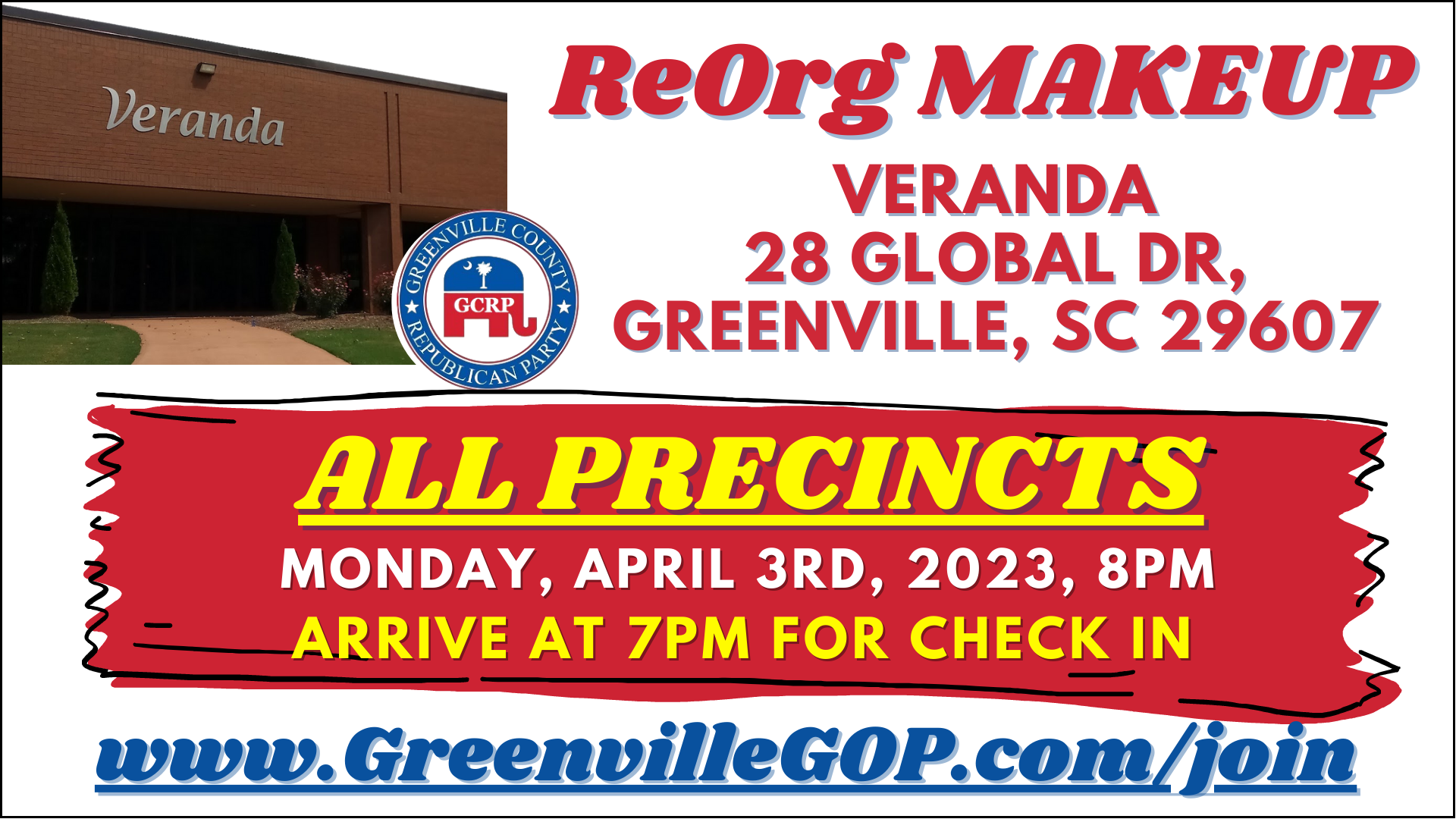 For those not able to attend Precinct ReOrg Meeting on Monday March 27th, the Makeup meeting will be held on Monday April 3rd.
What: Precinct ReOrg Makeup
When, Monday, April 3rd, 8PM
Where: Veranda, 28 Global Dr, Greenville, SC 29607
Although it is NOT first come, first served … arrive early! There is another "old guard / establishment" meeting happening at the same place / time so make sure you are there early / expect big crowd!